"Fair Recruitment Healthcare Germany" quality seal
RAL quality marks are reliable guides for quality, safety, and reliability in products and services. They set unique standards and are subject to a transparent system of quality assurance. With over 150 marks, they go beyond any standard, legal regulation, or minimum requirement to ensure high-quality products and services.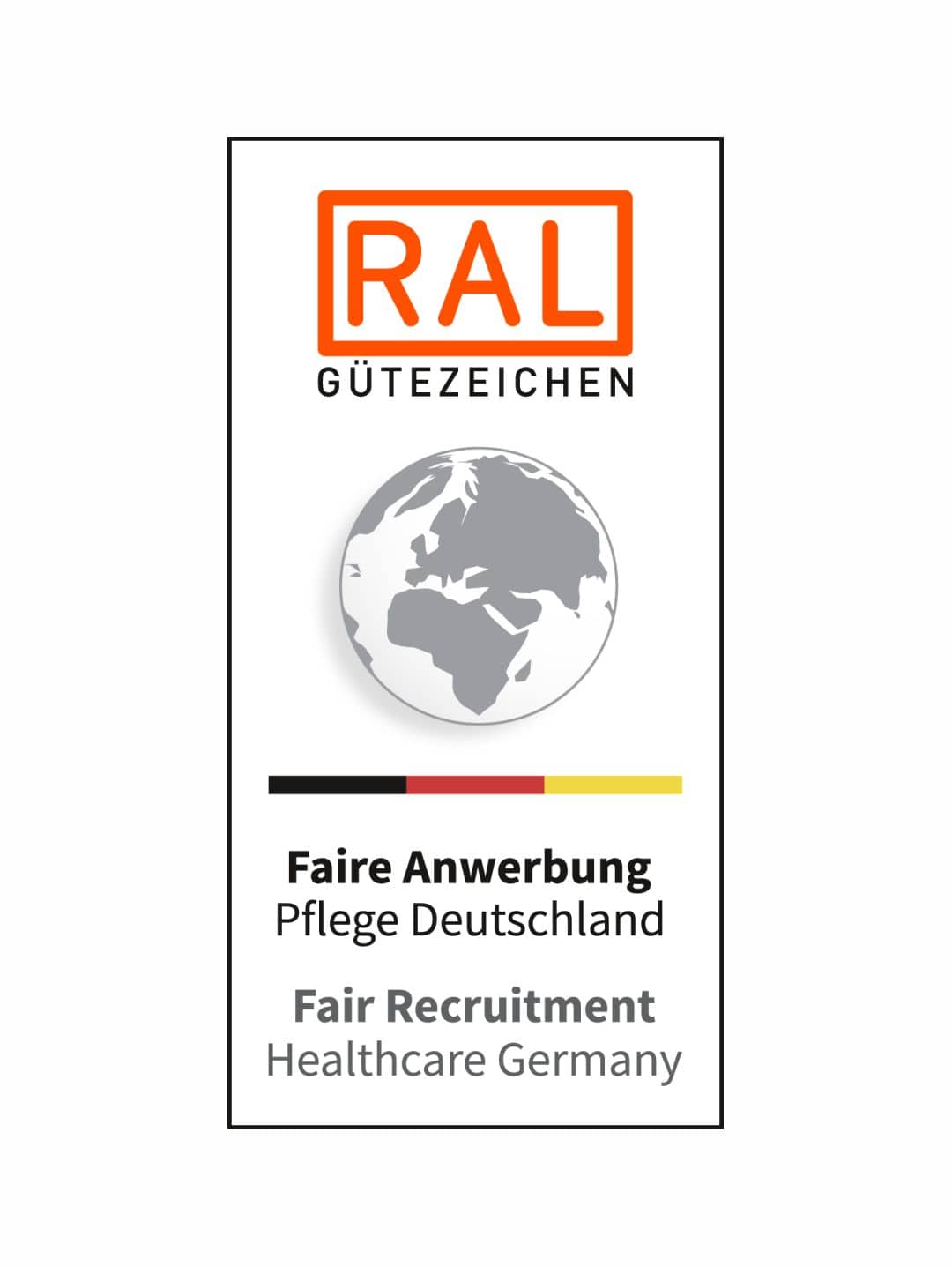 RAL Quality Mark
Our dedication to fair recruitment practices has resulted in us being awarded the prestigious "Fair Recruitment Healthcare Germany" quality seal. This achievement showcases our commitment to connecting healthcare professionals with opportunities across the globe.
The RAL Quality Mark goals align perfectly with our values of information, transparency, and fairness. Our team has worked hard to fulfill the requirements catalog for the RAL Quality Mark, which includes the provision of adequate information on the migration of workers to the German care labor market, transparency in the entire placement and recruitment process, as well as corporate responsibilities and voluntary commitments in the overall process.
We are proud to have achieved this recognition, and we will continue to work diligently to maintain these high standards. As we strive towards a better future for healthcare professionals, we remain committed to providing an exceptional recruitment experience for both our clients and candidates.
If you're interested in learning more about the RAL Quality Mark and our commitment to fair recruitment practices, check out this link: https://lnkd.in/dYUVv9pU